Get Your Pet Certified as an Emotional Support Animal Today
We provide ESA letters for people so that they can get their pet qualified as a service animal. Our team is made up of experienced professionals who understand how important it is for you to have your pet by your side in any situation. We are dedicated to helping you through every step of the process and ensuring that everything goes smoothly.
100% Money-Back Guarantee
See What People Are Saying
At Service Pets, we know how important it is for our clients to receive timely care from qualified professionals when dealing with such sensitive matters involving their beloved pets. We strive every day to ensure that each one of our clients receives top-notch service throughout the entire process so that they can start enjoying all the benefits associated with having their pet certified as an emotional service animal sooner rather than later.
Georgia ESA
Jason Barger
"I got an ESA letter fast and easy, and now I can take my pup with me anywhere. I'm a national park junkie, and I love taking my dog with me. I'm a us army veteran with ptsd, and having the ability to take my dog with me on these trips to hotels, on trains, wherever has really given me my freedom back. Thanks guys."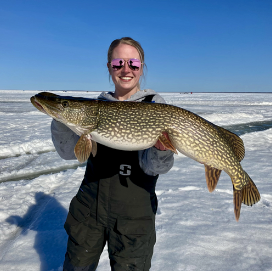 Minnesota ESA
Sara Spatenka
"Fantastic way to end the week, Arya is officially ESA registered! The whole process was quick and simple, highly recommend it if anyone on the team is considering it!"
Florida ESA
Jessica K
"My boy comes with me everywhere I go. He is family and helps me relax during stressful times. I was so lucky to find this service to help me make this possible for Osito and I. Thank you!!!"
PSA - California
Chasity Rouse
"Great service! The employees were very nice and made everything simple :)"

Texas ESA
Madison K
"I found the answer to all my ESA questions on this website, and was even able to apply through them. Reliable and affordable, would recommend!"
Select Your State to Learn More:
OUR SERVICE DOG & ESA SERVICES
How To Get an ESA Letter Fast & Easy
We are proud to be one of the leading providers of ESA letters in the US, with a team of highly experienced professionals who are committed to helping people find the emotional support they need in order to live happier lives. So if you're looking for an ESA letter or have any questions about the process, please don't hesitate to reach out – our friendly customer service team is here for you every step of the way!
1. Free Qualification Test
2. Schedule an Appointment
3. Meet With a Licensed Therapist

4. Download Your ESA Letter
Register for your support animal the easy, legit way and begin saving money today!
We only work with licensed clinicians who are experienced in making proper assessments for emotional support animals. Every letter provided by our team includes legally-binding documentation that will be accepted anywhere in the United States. And with our 100% money-back guarantee, there's no risk involved if your letter isn't accepted! Having a pet can be an incredibly rewarding experience. Animals bring warmth and joy to our daily lives, providing companionship and aiding in lowering stress levels—qualities that may become extremely important during trying times. If you're looking for an even deeper bond with your pet, consider giving them official recognition as an emotional support animal by acquiring an ESA letter from Service Pets.
Housing Pet Policy Exemption
Housing Pet Policy + Airline Pet Travel Exemption
Airlines Pet Travel Exemption
Never underestimate the power of unconditional love; with our help you can ensure that yours and your pet's bond will only continue to grow stronger over time. Make the smart decision today and give yourself peace of mind while taking proper care of the one creature most likely able to bring warmth and happiness into your life. Registering your faithful companion as an emotional support animal could be just what you need to make every single day a breeze—and it all starts here.
Emotional Support Animal FAQs
Act now to get your official ESA letter today!
Your satisfaction is guaranteed or your money back. If for any reason your ESA or PSA letter doesn't work, we will refund you in-full.