Get Approved For Your Official Alabama ESA Letter
If you're an Alabamian looking to get your very own ESA letter, look no further! You've come to the right place to make all your F.R.I.E.N.D.S with benefits dreams come true! Let us help you get approved for your official Alabama ESA letter and start living your best life with an emotional support animal by your side.
Happy ESA Owners in Alabama
April Bailey
"Service Pets is an absolute gem for providing me with my ESA letter! As someone who faces depression, my four-legged companion has truly transformed my life. Now I go out, socialize, and keep my mental health in check with a routine. Service Pets made the entire ESA certification process effortless. I am forever grateful!"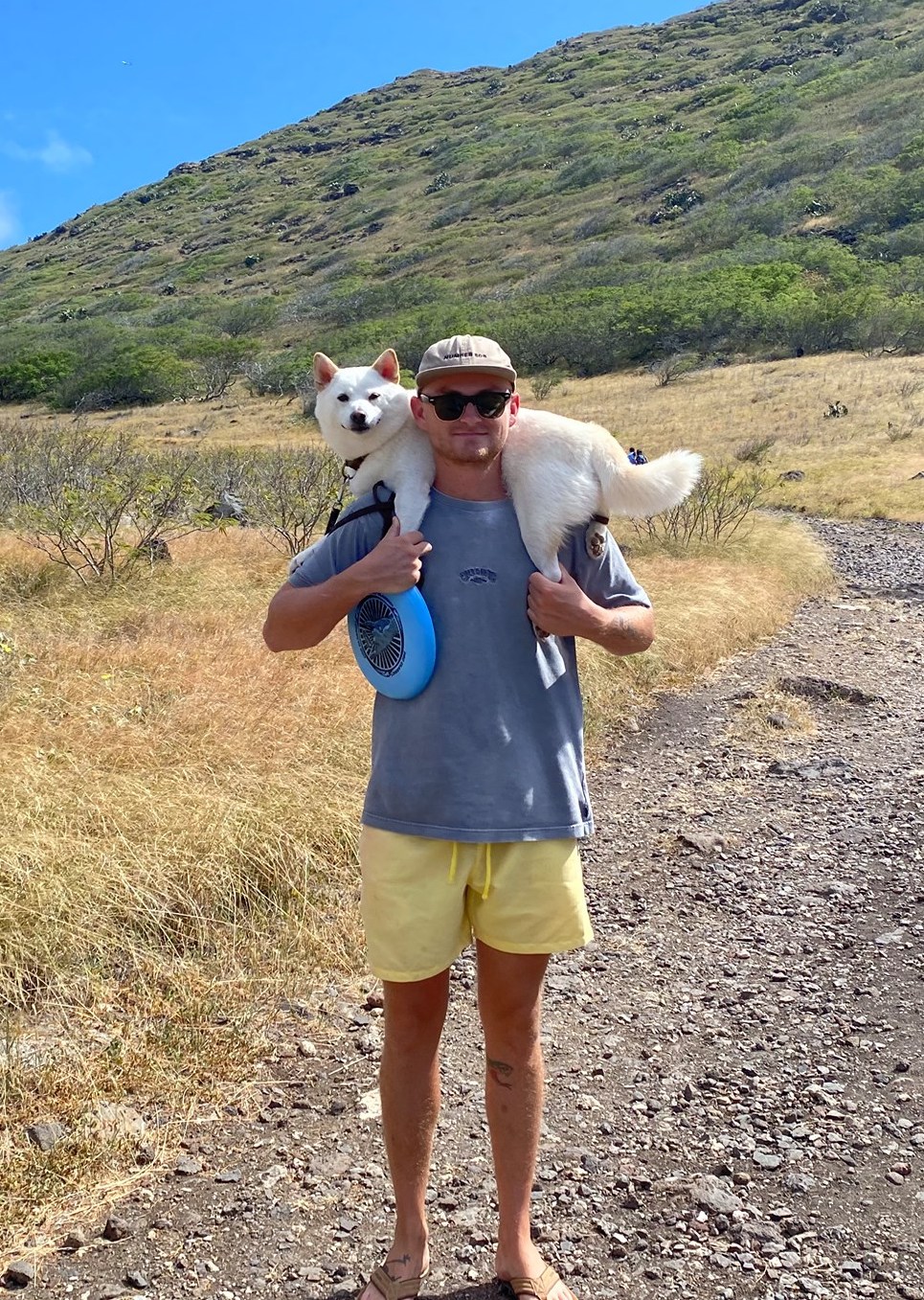 Chad Newsome
"Service Pets, oh my gosh, they made what could have been a total bummer of a process so easy and straightforward. Anyone needing an ESA letter for their fuzzy companion, don't overthink it - go with Service Pets, baby! They made this process a total breeze and effortlessly reduced stress. Love and thanks again - you all rock!"
Darell Patel
Dude, it was a total no-brainer! Got evaluated super quick and shot the breeze with my therapist. So stoked to have snagged my ESA letter approval from Service Pets. They made it so silky smooth to download and print the docs I needed!
Act now to get your official ESA letter today!
How To Get an Emotional Support Animal in Alabama
Are you feeling blue, Alabama? Don't worry, because you don't have to go it alone!
An Emotional Support Animal (ESA) certification may be just the thing to lift your spirits! An ESA is a furry companion who provides therapeutic support and comfort to those dealing with psychological or emotional distress. Whether you're a student struggling with depression or a senior dealing with loneliness, an ESA certification can make all the difference. So what are you waiting for? Get certified and get yourself on the path to emotional wellbeing today! 
Get Your Alabama ESA Letter Online in 3 Steps
Getting an emotional support animal (ESA) letter in Alabama is no joke. That's why we're here to make it easier! With our 3-step process, getting your ESA letter is as easy as 1-2-3.
Answer our brief, no-obligation inquiry to learn if you're eligible! One of our medical specialists will analyze your application. This will save you a lot of money in the long run. Our prices for the official ESA letter in Alabama are unbeatable!
We will determine your eligibility through our contracted doctors that specialize in mental and emotional wellness. You'll be happy to learn that more than 95% of those who contact us for assistance receive it.
We will send you an email to let you know if your application  has been confirmed within 24 hours. After that, printed copies, rapid downloads, and additional supplies like a training handbook or service vest are offered for every possible companion!
Service Pets makes the ESA process simple in Alabama. Experiencing the countless benefits of owning an emotional support animal! Emotional Support Animals Heal Your Life
Are you feeling overwhelmed and in need of emotional support? You may think that a traditional therapy session or prescription drugs are your only options for relief. But what if we told you there was a four-legged friend out there who could provide the same level of comfort, love, and companionship that you crave? These furry friends provide more than just cuddles and unconditional love. Research shows that ESAs can reduce stress levels, anxiety, depression, and other mental health issues. They can even help alleviate the symptoms of PTSD! Here are some facts and stats about the amazing healing powers of an ESA: Frequently Asked Questions about ESAs in Alabama
Who can write an ESA letter in Alabama?
Ahoy, Alabama pet owners! If you're looking to set sail on the Emotional Support Animal (ESA) voyage, you've come to the right place. The good news is that Alabama allows pet owners who need their animals for emotional help and support to have an ESA without any issues.
An ESA letter is basically a prescription written by either a doctor or therapist who is licensed in Alabama and can attest to your need for an emotional support animal.
So, grab your life jackets and get ready to embark on the ESA cruise. Just make sure you have a qualified professional write that letter for you – otherwise, it may be hard to stay afloat! Happy sailing, mateys!
How do I get an ESA letter in Alabama?
Are you a resident of Alabama, looking for an ESA letter? You could be one step closer to having your own emotional support animal after taking Service Pets' free pre-qualification test! It only takes a few minutes, and you could be on your way to cuddling with your new best friend.
How Much Does it Cost To Get an ESA Letter in Alabama?
On average, it typically costs between $100-250 to get an ESA letter in Alabama. Getting an ESA letter in the Yellowhammer State, is quite affordable.
So don't worry - getting an ESA letter doesn't have to be expensive or difficult. Get your paws on an ESA letter from Alabama with Service Pets. Soon you'll be ready to cuddle up with your furry friend everywhere you go!
When getting an ESA letter online from us here at Service Pets, our pricing is guaranteed to be the most competitive for an ESA letter that is guaranteed to work or your money-back.
What's Included in an Alabama ESA Letter?
Licensed Mental Health Professional's Name: A licensed mental health practitioner (such a social worker, psychologist, or psychiatrist) should draft and sign the letter.
License Information and Place of Practice: The mental health practitioner must provide the state and locality in which they practice as well as the details of their licensure.
Purpose of the ESA Letter: The objective of the ESA letter must be stated in the letter, making it clear that it is to offer the patient the appropriate and crucial support for improved mental health.
Specific Emotional Support Animal: The patient's emotional support animal must be mentioned in the letter, along with information about the animal's breed, name, and brief description.
Statement of Need: A detailed description of the patient's particular mental health issue, its seriousness, and the importance of having an emotional support animal in the patient's care must all be included in the letter.
Length of ESA Letter Validity: The letter must include the date of issuance and the validity duration.
Professional Letterhead and Signature: The mental health specialist must sign the document and include their name, address, and professional letterhead.
What Rules & Regulations in Alabama Does My Pet Need to Adhere To?
It helps to know a little bit about what rules and regulations your ESA pet needs to adhere to in The Heart of Dixie.
First up: no matter where you go in Alabama, all pets need to be licensed and up-to-date on their vaccinations. To ensure your ESA pet is happy, healthy, and legally allowed to accompany you everywhere around the state, make sure they have all of their shots.
Secondly, ESA owners in Alabama are subject to certain restrictions when it comes to taking their animal out in public places. Most places of worship, businesses, and private institutions reserve the right to refuse entry to support animals. The only exceptions are service dogs—so if your ESA pet has a non-service animal status, it's best to check with the establishment before bringing them in.
Lastly, since ESAs are not considered service animals under federal law, they are not allowed to accompany their owners into any establishment that serves food. That means no more pup-friendly patios or kitty cuddles with your café au lait—at least in Alabama!
Where can I adopt an ESA in Alabama?
Whether you're looking to adopt a furry friend as an emotional support animal (ESA), or just need some puppy love, the Heart of Dixie has plenty of places where you can find your perfect pooch! From rescue shelters to breeders, here's our top picks for the best places to adopt a pet in Alabama.
The Birmingham Humane Society is one of the oldest and most respected animal shelters in the state, with over 1,000 animals placed in homes each year. They offer adoption services for cats and dogs (including puppies!), as well as an ESA certification program. Plus, they have plenty of volunteer opportunities for those of you looking to give back.
If you're looking for a particular breed, then why not go straight to the source? Petland Mobile is one of the best dog breeders in Alabama, with plenty of purebred pups ready and waiting for their forever homes. The staff are knowledgeable and friendly, so you can rest assured that your pup will be in good hands.
If you'd rather avoid the puppy stage altogether, then why not try Petfinder? This online platform makes it easy to find a wide range of animals who are looking for love - from kittens to horses and everything in between! You can search by breed, age, location and more, so it's a great way to find your perfect pet.
Is an ESA the same as a PSA?
There's a difference, let's break it down.
An Emotional Support Animal (ESA) is an animal prescribed by a mental health professional to help provide comfort, reduce stress, and provide emotional support for their owner. These are your cuddly companions; the ones who can cheer you up even on the gloomiest days. They provide emotional support and love unconditionally, and their loyalty knows no bounds.
A Psychiatric Service Animal (PSA) is specifically trained to perform tasks that mitigate the handler's disability. For example, a PSA may be trained to alert their owner if they are in danger of having a panic attack or provide assistance during an episode. PSAs are your loyal protectors: they guard your home, keep you safe when out and about, and can detect any danger lurking in the shadows. They're like your own personal 007, always ready for any mission or adventure!
So whether you need a furry friend to snuggle up with or an elite agent to watch your back, either way you'll have the perfect sidekick at your side.
Is Alabama an ESA-Friendly State?
The Dixie State, are you kidding me? Alabama is an ESA-friendly state, and that's no joke! Every day more and more people are discovering the convenience of emotional support animals – it's like having your own personal four-legged therapist on call all the time. And in Alabama, you don't have to worry about running afoul of any state laws – the ESA regulations are all about ensuring that people with mental health issues are able to access the support they need. So don't let anyone tell you otherwise – Alabama is most definitely an ESA-friendly state!
Whether you're in Birmingham or Mobile, Huntsville or Montgomery, you can rest assured that your ESA will be welcome. In fact, Alabama even offers some pretty awesome incentives to pet owners. For example, several cities in the state offer discounts on pet food and veterinary services for people with ESAs – so don't miss out!
Do Alabama ESA Laws Differ From Any Other States?
Yes, Alabama has different rules and regulations when it comes to ESA laws. The state of Alabama requires that all emotional support animals (ESAs) must be registered with the state's Department of Health in order for them to qualify as an ESA.
Additionally, the owner of the animal needs to provide proof that their pet is certified by a licensed mental health professional. The state will also require that the pet be vaccinated and have a current rabies certificate.
Furthermore, Alabama has laws in place that make it illegal to discriminate against people with disabilities who own an ESA. However not everyone has to follow these laws, and churches or places of worship are just one of the exemptions. Generally speaking most of Alabama's laws are similar to other states in consideration with the FHA, and overall understanding and openness to all service animals.
It's important to keep in mind that different cities and counties within Alabama may have their own ESA laws, so make sure to check with your local government for any regulations specific to you.
Do Alabama ESA Laws Differ From City to City?
Sweet home Alabama has a variety of cities with their own unique laws and regulations when it comes to owning pets.
In Birmingham, ESA pets are allowed in all public housing complexes, provided they have been properly registered and the owner meets certain requirements. Mobile also allows ESA ownership and requires that all animals receive necessary vaccinations and be licensed by the city's animal control agency.
In Montgomery, ESA owners must register their pet with the city health department before being allowed to house them in any public housing complex.
Huntsville requires that all ESA pets be registered with the City Animal Control Board and abide by certain regulations regarding vaccinations, leash laws and more.
Finally, Auburn also allows for ESA ownership but requires all owners to obtain a permit and provide proof of an animal's vaccinations before being allowed to house their pet in public housing complexes. No matter where you live in Alabama, there are certain regulations that must be followed when owning an ESA pet. Be sure to check with your local city officials for the most up-to-date information on ESA requirements.
How Do I Qualify For an ESA Letter in Alabama?
If you're a resident of Alabama, then you may be wondering what it takes to qualify for an ESA letter.
We have some good news for you - it's not as hard as getting a driver's license from the DMV! All joking aside, qualifying for an emotional support animal letter in Alabama is relatively straightforward.
To start, you must be under the care of a licensed mental health professional who has determined that you are suffering from an emotional or mental disability, and that an ESA would help alleviate some symptoms associated with your condition.
Once your doctor agrees to write you an ESA letter, they will need to provide documentation proving that they are a valid healthcare provider in Alabama and have the authority to write the letter.
Additionally, you'll need to provide them with your personal information, including evidence that you are indeed a resident of Alabama. Once all of this is completed, your doctor will be able to write and sign an ESA letter on your behalf. With that document in hand, you can take advantage of the many benefits associated with owning an emotional support animal in Alabama. Get your ESA Letter the simple and easy way with Service Pets!
Can I have more than one ESA in Alabama?
The answer to the question: "Can I have more than one ESA in Alabama?" is a resounding "yes"! The state of Alabama recognizes Emotional Support Animals (ESA) and provides them with special privileges.
So if you're looking for double the cuddle time, look no further – Alabama has got your back when it comes to having multiple ESAs! But if you do decide to take on multiple furry friends, remember that the laws in Alabama (and every other state) still require owners of ESA pets to be responsible and keep them well behaved. After all, two is always better than one… but three? Now that's just getting ridiculous! 
Can a landlord in Alabama discriminate against an ESA owner?
Are you an ESA owner living in Alabama and worried that your landlord might be discriminating against you? You don't have to worry; under the ESA laws, landlords are not allowed to discriminate against their tenants because of any assistance animals they may have.
That means Fido and Fluffy can stay with you without fear of being discriminated against!
That said, it's important to note that your landlord may ask you for proof of an ESA letter or documentation. Furthermore, if you plan on having extensive emotional support animal activities in the apartment such as grooming or obedience training, it's a good idea to check with your landlord first before doing so.
Despite the legal protections afforded to emotional support animal owners in Alabama, it's still important to be a considerate and responsible pet owner. After all, you don't want your ESA disrupting the peace of the apartment building or harming other animals that live there. So, while Alabama is one of the most pet-friendly states around, always remember to practice good pet etiquette and be a respectful tenant. That way, your ESA and everyone else in the building can live in harmony!
Can a landlord in Alabama ask for ESA certification?​
In Alabama, a landlord cannot ask for certification related to emotional support animals (ESAs). However, they can request documentation explaining the need for an ESA. This includes forms from healthcare providers that verify a tenant's disability and how it is alleviated by the ESA. Tenants must provide updated paperwork when renewing or extending their lease.
In the wise words of Beyoncé, "If you like it, then you better put a document on it"…or something like that! While this isn't exactly relevant to Alabama's ESA laws, it is a reminder that documentation is key when it comes to renting with an ESA.
What if the landlord in Alabama has a "no-pet" policy?
If you have an ESA letter but the landlord in Alabama has a "no-pet" policy, it is important to understand your rights under the law.
Under Federal Law, individuals with disabilities who own emotional support animals are provided certain protections and may be exempt from no-pet policies.
Specifically, Fair Housing Act (FHA) prohibits discrimination against people with disabilities who require an emotional support animal, and requires landlords to make reasonable modifications to their policies which may include allowing an ESA.
Can a landlord in Alabama charge a pet fee for Emotional Support Animals?
In order to charge a pet fee for an ESA, a landlord must be able to provide evidence that the animal is not an ESA but rather just a pet. This usually requires asking for documentation from a licensed mental health professional, such as a doctor or therapist, who can prove that the individual has been diagnosed with and needs emotional support from the animal.
Do I have to tell my landlord in Alabama that I have an ESA?
For those living in Alabama and wondering whether they need to tell their landlord that they have an ESA, the answer is a big fat YES. It might seem like a lot of responsibility to make sure your landlord knows you have an emotional support animal, but it's actually very important.
Not only can it help ensure that you're able to live in the apartment you want, but it will also provide your landlord with peace of mind knowing that your ESA is well-behaved and won't cause any damage. Plus, if anything does go wrong, they'll have all the information they need to rectify the situation quickly. So don't be shy - just make sure you tell them! After all, nobody likes surprises - least of all your landlord.
In summary, if you're an ESA owner in Alabama, be sure to tell your landlord about your furry companion.
Can a landlord in Alabama restrict renting to an ESA owner based on breed and size?
When it comes to renting in Alabama, ESA owners might find themselves at a disadvantage due to landlord policies. In the state of Alabama, ESA laws do not prevent landlords from denying occupancy based on breed and size.
For example, if you have an emotional support animal that is considered a "dangerous" breed, such as a German Shepherd, Rottweiler, or Pit Bull, your landlord may choose to deny you occupancy.
Similarly, if your ESA is too large for the rental unit, your landlord might also choose to turn you down. Although these restrictions can be frustrating and disheartening, it's important to remember that there is still hope!
You may consider talking to your prospective landlord about the special needs and temperament of your ESA, or even suggest finding a bigger unit that would better suit both you and your pet.
Are there any exceptions to Alabama ESA housing laws?
If you're an Alabamian looking for a place to live, the state's ESA housing laws might seem like a dream come true. After all, they allow people with emotional support animals (ESAs) to live in rental properties without having to pay pet fees or deposits! But before you do cartwheels of joy, it's important to know that there are a few exceptions to these laws.
Here's what you need to know:
ESAs must be certified by a licensed mental health professional or doctor. Without this certification, your ESA won't be protected under the law.
Your landlord can deny your request if they deem it unsafe for the animal or other tenants.
Landlords can also deny your request if they don't want dogs, cats, or any other type of animal on the premises.
Your landlord may require more documentation than a simple ESA certification. They may want to see proof that you'll care for the animal properly and keep it in good health.
Your landlord can ask for a pet fee as long as it's not higher than other non-ESA tenants.
The good news is that Alabama ESA housing laws are designed to give ESAs and their owners the same rights as other pets, so you shouldn't have to worry about being discriminated against or denied a place to live. Just make sure you have all the necessary paperwork and that you communicate openly with your landlord about any concerns they may have. That way, everyone can be on the same page when it comes to finding a home for you and your loyal companion.
Can a college student in Alabama have an emotional support animal in on-campus housing?
As a college student in Alabama, you may be feeling overwhelmed and need a little extra love. And while you can always turn to friends or family for support, sometimes the best source of comfort is a furry friend – an emotional support animal (ESA). But, can these four-legged pals accompany you on campus?
The answer is yes! According to the Fair Housing Act, colleges and universities must make reasonable accommodations for students who need emotional support animals. This means that if you're a student in Alabama attending college, you can keep your ESA with you in on-campus housing.
But before you go searching for your perfect pet, there are some things you should know:
You must provide documentation from a qualified mental health professional (such as a therapist or psychiatrist) that states your need for an ESA.
You'll have to register your ESA with your school and show proof of rabies vaccinations and other medical records.
 In some cases, you may have to pay a pet deposit or fee.
And of course, it's important to remember that certain breeds of animals are not allowed on campus due to their size and/or aggressiveness.
When done correctly, having an ESA at college can be a great way to combat anxiety and stress in the often demanding college life. But, always make sure that your ESA is a good fit for the campus environment, and provide them with plenty of love!
Can I bring my ESA to my office in Alabama?
In Alabama, it's definitely pawsible to bring your ESA (or Emotional Support Animal) to work. Thanks to the Americans with Disabilities Act and the Fair Housing Act, employers and landlords cannot discriminate against people with disabilities who have an emotional support animal.
So if you're feeling a little down in the dumps during those nine-to-five hours, you can bring your four-legged friend in to work for some extra loving support. Who knows, maybe you'll even have a pet-friendly office party soon! Just make sure your ESA is vaccinated and registered before they come as part of the team!
Pawsitive vibes all around — everyone wins with an ESA at the office! So go ahead and invite your furry friend to take part in all the fun — your coworkers will thank you for it.
And remember, when life gives you lemons...ruff 'em up with your pup! 😉
Does an employer in Alabama have to provide accommodations for an Emotional Support Animal?
If you're an employer located in Alabama, you may have heard the news that emotional support animals are becoming more commonplace. But do you have to provide accommodations for ESAs in your workplace? Well, the answer is... it depends!
Alabama does not have any laws specifically related to ESAs, so it's up to employers to decide if and how they'd like to accommodate them. There may be circumstances where providing reasonable accommodations would be a good idea (like allowing an employee to interact with their ESA during lunch breaks). But in other cases, it might not make sense for the employer or the employee - so having a clear policy in place is essential.
Bottom line - if you're an employer in Alabama, check out the laws related to ESAs and make sure you have a policy in place so everyone knows what to expect. It may not be required, but it'll save you some stress (and possibly a lawsuit) down the road.
Can I bring my ESA or PSA on an international flight out of Alabama?
Yes, you can bring your ESA or PSA on an international flight out of Alabama! Follow the same regulations as you would for a domestic flight—you'll need to provide documents showing that your pet is qualified and up to date with any relevant vaccinations.
And don't forget: even if your pet passes the pre-flight checkup with flying colors, you'll want to make sure they're comfy during the flight. Pack an airplane-friendly pet carrier that's big enough for them to move around in, and don't forget to bring snacks! After all, nobody wants a Hangry Fur Baby—no one can be grumpy when they have a full belly! Bon voyage!
Can I bring my ESA on an in-state flight in Alabama?
You're in luck! Flying with your ESA in Alabama is totally allowed! All airlines have different policies for traveling with an emotional support animal. So, it's important to do your research and check the regulations of a specific airline before booking your ticket.
You can also call the airport ahead of time to make sure you are compliant with all their regulations. On top of that, make sure your furry friend has all their vaccines and paperwork in order before you set off on your journey. And don't forget to bring plenty of treats for the flight! That way, your ESA will be sure to have a great time flying with you. So, buckle up and get ready for an epic in-state adventure with your ESA! It's going to be a trip to remember. Happy travels!
What are Alabamas' ESA Public Access Laws?
If you're from sweet home Alabama, then you might be familiar with the state's ESA public access laws. But for those who aren't in the know, here's a quick rundown:
The ESA Public Access Law ensures that people with emotional support animals (ESAs) can enjoy their right to equal housing opportunities and use of public places. Under the law, ESAs are treated differently than service animals and are not required to have any specialized training. Landlords and business owners cannot deny a person access to public places or housing due to their ESA's presence.
The law also stipulates that ESAs may be excluded from certain areas in which their behavior poses a direct threat to the health or safety of others. However, owners are not required to remove their ESA from any public place if asked by a business owner or landlord.
So there you have it - Alabama's ESA Public Access Law ensures people with ESAs the right to equal housing opportunities and use of public places!
What public places can I bring my emotional support animal in Alabama?
If you're a resident of Alabama who has an emotional support animal, you may be wondering what public places you can bring them to. Luckily, the Yellowhammer State is pretty friendly when it comes to ESAs! Here are some of the places in Alabama where your fur-ever friend is welcome:
Grocery stores: Stock up on treats for your pup and other pet supplies at any of the major grocery stores in Alabama.
Restaurants: Most eateries across the state welcome ESAs, so you can grab a bite to eat with your four-legged companion.
Parks: Enjoy a day out in one of Alabama's many beautiful parks. Just be sure to keep your ESA on a leash and clean up after them!
Hotels: From budget-friendly inns to 5-star resorts, you can take your ESA with you on overnight trips in Alabama.
Shopping centers: Need some new clothes for yourself or something for your pet? Take them with you to the mall or down Main Street.
Movie theaters: Get ready for a night out at the movies – with your ESA in tow!
So whether you're planning a weekend getaway or just want to spend an afternoon out with your furry friend, Alabama has plenty of options for you. So don't forget to pack up your pup and hit the town!
Can I bring my ESA to a hotel or restaurant in Alabama?
If you're planning a trip to Alabama with your beloved emotional support animal (ESA) in tow, you'll be happy to know that both hotels and restaurants will welcome them with open arms!
In fact, Alabama doesn't have any restrictions on bringing ESAs into these places. So feel free to bring your fluffy companion along for the ride! Just make sure to pack the required paperwork and contact your hotel or restaurant ahead of time to let them know you're coming with a furry friend. After all, it's always good manners to give folks a heads up about bringing an ESA into their establishment! Now that you have all the info you need, get ready for some fun times in Alabama with your ESA.
Bon voyage!
Service Pets makes it easy to get your pet certified as an emotional support animal or service animal. 
Simply fill out the form to schedule a consultation with one of our Alabama state-licensed therapists!